Notice:
The statistics currently shown are wrong but the harvesting operations should restart over the summer.
We are doing everything we can to bring the service back to normal and we apologise for the interruption to the service.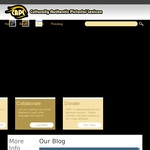 Description
This site provides a visual glossary of foreign language terms. Currently seven languages are represented - Russian, ESL, French, Spanish (including variations), German, Chinese and Ukrainian. Descriptions are given in both English and the language concerned. The interface is in English. Users may set up RSS feeds to be alerted to new content.All images found on this site are licensed under a Creative Commons 3.0 US License.
Record